Meet our newest Board Members!
Lisa Carney – Farmers Insurance
Lisa Carney has been an insurance professional since 1992, maintaining an office in Woodbury since 2006 to meet her goal of creating a "hometown" local agency for her clients, which is now the Lisa Carney Retail Agency, LLC. Lisa has resided in Gloucester County with her family since 1989 and has been involved in community service here since 1992, which is about the time she became involved with the allocations panel at the UWGC and has served ever since, and currently serves on the Community Initiatives Cabinet for the UWGC.
Her involvement over the years has also included serving as Vice President of St. Stephen's Lutheran Church Council in Woodbury, as a board member of Main Street Woodbury LLC, as a member of The Kiwanis Club of Woodbury, as a member of The West Deptford H.S. Band Parents and Track Parents Associations, as a member of the Interfaith Hospitality Network of Gloucester County, and volunteering for Santa's Workshop for Acenda Integrated Health.
Lisa is also very active with the Gloucester County Chamber of Commerce, currently served as Chair of the Board, and is a currently a member of the Strategic Planning, Financial and Executive Board Committees. She resides in Woodbury Heights with her husband Mike, she has 4 grown children and 5 wonderful grandchildren.


Krista Collings – Republic Bank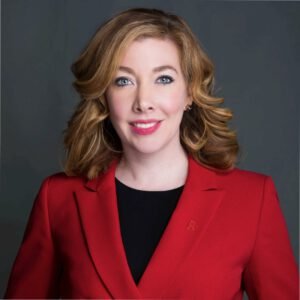 Krista has spent more than a decade in South Jersey, particularly the Gloucester County market. She is passionate about building community relationships and participating in boards that support the community's needs. Her career has been built around great customer service. Krista has worked in banking for 20 years and she has been in various leadership and business development roles during that time. She was recognized as South Jersey Biz Magazine's "20 under 40" award and service awards and promotions throughout her career. Service beyond self has always been her motto.
Krista received her Bachelor's Degree in Business Administration from Rosemont College and her Masters of Strategic Leadership from Neumann University.


Kaz Hao – ExxonMobil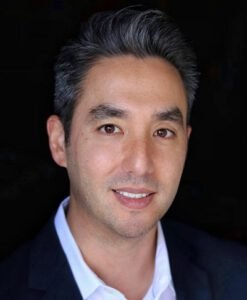 Kaz Hao is the North Cluster Manufacturing Manager for ExxonMobil Fuels & Lubricants Company located at the Paulsboro Lubricants Plant in Paulsboro, New Jersey. In this role, he is responsible for the operation of ExxonMobil's lubricants manufacturing and distribution facilities located in Paulsboro NJ, Cicero IL, Portland OR, and Edmonton AB, Canada.
Kaz joined Imperial Oil, ExxonMobil's majority owned Canadian subsidiary, in 2004 as an Industrial Sales Executive with responsibility for growing the industrial lubricants product sales portfolio. He held various positions in Sales and Marketing, including roles in Business Planning and as the Lubricants Pricing Manager. In 2013, Kaz moved into a series of operations roles, when he became Operations Manager for the Sarnia Lube Blend Plant in Eastern Canada, and then in 2015 he became the Canada Cluster Manufacturing Manager, with oversight over the Canadian lubricants manufacturing and distribution assets. In 2018, Kaz transferred to the role of Americas Logistics Manager in Spring, Texas, with responsibility for transportation and warehousing of the across-the-Americas region. Kaz moved into his current role in 2021.
Kaz holds a bachelor's degree in Mechanical Engineering from the University of Waterloo in Ontario, Canada. He and his wife, Pearl, have twin daughters.


Patrick Pottillo – Community Volunteer
Patrick earned his Bachelors of Fine Arts from Maryland Institute College of Art – Interior Architecture and Design, and Associates of Arts from Villa Julie College – General Fine Arts (rebranded as Stevenson University). He also holds a Business Management Certificate from LaSalle University.
His Professional Status is as Graphics Consultant in Metal Printing and Production, and he has spent 25-plus years in the Graphics Packaging Business, Management of facilities in Philadelphia, Toronto, and Charlotte. Patrick is also a certified 6Sigma Green Belt in Process & Quality Management.
Patrick is a Former Councilman in Woodbury NJ, Ward 1, Vice-Chairman of the Planning/Zoning Board, Corporate Member of Philadelphia YMCA Black Achievers (rebranded as the Y Achievers), and Assistant Coach for Woodbury Youth Baseball and T-Ball.
He is happily married to Amy and a proud father to three young adults: Chloe, currently applying to law school, Camille, Junior at Towson University, and Chase, a high school Senior at Camden Catholic High School. He is also a parishioner of St Patrick's Church in Woodbury, NJ.


Claire Riggs – Riggs Creative Group
Claire serves as a Managing Partner of Riggs Creative Group LLC, a strategic communication, integrated marketing and design, and relationship management firm, located in Sewell, NJ. A part-time Professor at Rowan University's Ric Edelman College of Communication & Creative Arts' Public Relations and Advertising Department, she has been a part of the Gloucester County community for more than three decades. She finds great fulfillment in leading a team of strategists and creatives who help clients develop and share their brand stories through traditional and digital media. She also delights in instructing and guiding our next generation of advertising, public relations and integrated marketing communication professionals in their quest to become strategic writers, ethical thinkers, and socially responsible leaders.
Prior to joining Riggs Creative Group LLC (formerly Graphics Solutions) and Rowan University in 2016, Ms. Riggs served as the Public Affairs Director at Axeon Specialty Products, where she provided executive guidance and directed the strategic communication program for this 230-employee, multiple-location, petroleum-based specialty products company. She fulfilled similar responsibilities as Regional Public Affairs Manager at NuStar Energy LP through 2012, and as Public Affairs Manager at Valero's Paulsboro Refinery (now PBF's Paulsboro Refining Company) from 1999 through 2008. Throughout her career in the petrochemical industry, Ms. Riggs worked to develop and support community engagement through open communication, effective partnerships, philanthropic outreach and volunteer programs. In her external and government affairs capacities, she served on national, regional and state industry boards and committees.
Ms. Riggs holds a Master of Arts degree in Public Relations from Rowan University and a Bachelor of Arts degree in Journalism from Temple University. She is also a Leadership New Jersey Fellow. She currently serves on several nonprofit marketing/fundraising committees, including the United Way of Gloucester County's Campaign Committee, the Gloucester County Habitat for Humanity, and Women Empowered. She has most recently held board positions at Appel Farm Arts & Music Campus, Creativity Collaboratory Charter School, and Citizens Diplomacy International.


Ken Barnshaw – Harvest Federal Credit Union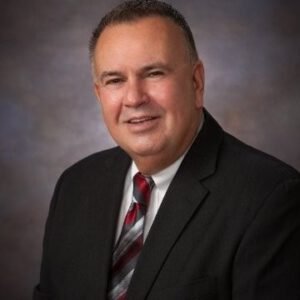 A 30-year veteran in the financial industry, Ken has experienced many changes throughout his career, beginning with Core States Bank, which eventually emerged as Wells Fargo Bank. Today, Ken is the vice president of government relations and community affairs for Harvest Federal Credit Union (HFCU) in Deptford. He believes the keys to success are faith, the ability to listen and a thirst for knowledge and learning. Building the HFCU brand through relationships with governmental leaders from Trenton to Cape May and regional educational and medical institutions, Ken has increased membership with those institutions, while expanding services to HFCU members in governmental agencies. As HFCU has grown, Ken has helped to develop several major infrastructure initiatives and continues to incorporate charitable partnerships with several South Jersey organizations.
Ken, is currently serving his 3rd term as Councilman for Deptford Township. He served for two years on the Deptford Township School Board for which he chaired the financial committee, and is a former two-term Deptford Township Council member. He is the past president and past vice president of the Gloucester County Ambulance and Rescue Squad Association, of which he has been a member for 25 years. For over 40 years, Ken has been a member of the Union Fire Company and served as its first assistant chief.


Brad Boye – Investors Bank
Brad Boye is an Assistant Vice President & Branch Manager for Investors Bank based in Short Hills, New Jersey. Previously, Brad was an Assistant Vice President & Branch Manager, Fulton and Capital Banks.
Brad currently is an active member of the Burlington County Chamber, Medford Business Association and South Jersey Chamber of Commerce. He has also served on the Board of the Greater Woodbury Chamber of Commerce, and the Campaign Cabinet for United Way of Gloucester County.
Brad received his Bachelors of Arts in Management and Small Business Administration from Rowan University (1998)


Rachael Vaughn – Paulsboro Refinery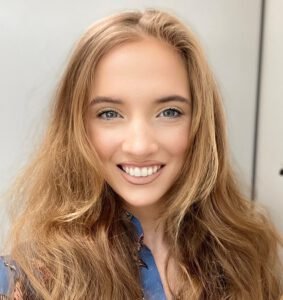 Rachael is the new Community Relations Advisor for the Paulsboro Refining Company.

Previously, Rachael was the Assistant Director of Marketing, HR, and PR at Kimmel, Carter, Roman, Peltz, & O'Neill, Delaware's largest Personal Injury and Workers' Compensation Law Firm. In her Marketing role, she assisted the firm's leadership team in planning and executing marketing, branding, and advertising campaigns, including creating video and photo advertisements for social media, as well as written articles for the Kimmel Carter website. In her HR role, she was responsible for coordinating external recruiting and interviewing of candidates for attorney-led teams. In her PR role, she assisted in event planning and managed charitable campaigns for the firm, including their "52 Weeks of Giving" initiative.

Rachael earned her B.S. in Marketing from Wilmington University, and is a member of the Sigma Beta Delta Honors Society. She currently lives in Delaware with her fiancée, Jonathan, and their husky, Aro. She enjoys camping, hiking, and visiting National Parks out West.

Last Updated on: August 4th, 2021